A healthy routine is not only good for you physically, it also helps combat feelings of stress and anxiety. It can give you a sense of normalcy and purpose without really thinking about it. Though everyone's healthy routine may look a little different, there is no shortage of activities out there to make us all feel good.
Our staff team have compiled (and will continue to add) some tips, tricks and recommendations to help you form your healthy habits. Whether it's at-home workouts, meditation exercises, activities to do with your family, or just a way to feel engaged with your CGC community, read on and find what works for you!
Physical Fitness
Physical Literacy & Other Activities
Mindfulness & Meditation
---
---
Physical Fitness

Virtual Fitness – starting Monday, April 26th, 2021
While in-person fitness classes are paused, we're offering a selection of virtual fitness classes to keep you moving at home. Free to both members and non-members, most of the classes will be live, with many available afterwards as on-demand workouts.
What you'll need:
A computer, or other device, that can be linked to Zoom

Meeting ID: 386 289 6965
Passcode: zoomCGC12!

An area in your home or outdoors where you can exercise safely
If you have small hand weights great, if not don't worry – workouts are designed with minimal equipment in mind. A water bottle can also be filled and used instead of weights to help increase the intensity of certain exercises
Live Classes
Join CGC's Fitness & Wellness Coordinator Amber live at 9:15am.
Mondays | Cardio Party – 60 minutes of heart pumping action! Old school cardio moves! Dig out the leotard and headband!
Tuesdays | Dance Fusion – Have a blast in this energizing dance party! (Please note that this class will be live only)
Wednesdays | Fit for Life – Get energized and fit for life with a mix of cardiovascular, balance and muscle conditioning exercises, + stretches too!
Thursdays | HIIT – Get your heart pumping and incorporate muscular strength, power, and cardio intervals in this high energy class.
Fridays | Yoga Flow – Finish off your week with a relaxing yoga flow. This class is made for every body. No yoga experience necessary.
On-Demand Classes
Bootcamp – Cardio, strength, core, balance and more. Pushing ourselves to the limit and little bit further! Bootcamp 1
Cardio Combat – A high intensity aerobic workout using knees, punches and kicks that can help burn fat fast, sharpen reflexes, and improve circulation, stamina, endurance and coordination. Combat 1 | Combat 2
Cardio Party – Cardio Party 1 | Cardio Party 2 | Cardio Party 3 | Cardio Party 4
Core & Restore – Let's slow it down and work our core. Working slowly from standing we will work our abs in more ways than you could dream of for 30 mins. The last half of the class is a deep stretch. Core & Restore 1
Dance Fusion – Dance Fusion – Latin 1 | Dance Fusion – Latin 2
Fit for Life – Fit for Life 1 | Fit for Life 2 | Fit for Life 3 | Fit for Life 4
HIIT – HIIT 1 | HIIT 2 | HIIT 3 | HIIT 4
Strength & Stretch – Using dumbbells and body weight for strength exercises and toning, with a gentle stretch at the end. Strength & Stretch 1
Yoga Flow – Yoga Flow (with Yoga Nidra) 1 | Yoga Flow 2 | Yoga Flow 3 | Yoga Flow 4
---
Ask The Trainer: Why Am I Not Making Progress? (Five Reasons Why)
It can be frustrating when we feel like we are putting in the effort to exercise and make healthy choices, but we are not seeing the results we're looking for. Are there reasons why progress is not being made that we are just not aware of? What is keeping us from seeing the progress we desire?
The five reasons why we may not be seeing progress are:
Doing the same workout routine without progression
Not focusing on nutritional habits
Not getting enough sleep
Poor stress management
Not moving enough throughout the day
Waiting for progress to occur can be frustrating, but by knowing what could be holding us back, we can put in the work to see the progress we've been looking for. In this article, I'll also discuss how we can measure our progress to really see if what we're doing is working.
Five Reasons Why We Could Not Be Seeing Progress
1. Doing the same workout routine without progression
If we continue to do the same workout routine every time we exercise, the routine will eventually stop being effective unless we progress some aspect of the workout (more sets, reps, weight, or a more challenging movement).
The reason for this is that our bodies only adapt and make changes when the workout we are doing challenges us in a new way. This forces our bodies to adapt to keep up with what we are asking of them.
If we do the same thing over and over, then our bodies no longer need to change to keep up and we stop making progress. We should be changing our workout plan every 4-8 weeks, to keep challenging our bodies and make noticeable progress.
2. Not focusing on nutritional habits
If we're crushing it in the gym, but we are not putting in the effort to support this hard work with our nutritional habits, then we may be sabotaging our efforts – especially if we're measuring our progress with body composition changes (weight, measurements, how clothes fit, etc.).
If we want to fill out our frame with muscle mass, but we are not eating enough calories throughout the day, then we will not see the progress we are looking for – no matter how much we lift in the gym. The same is true for those who want to lose weight – if we are eating more calories than we are burning throughout the day, then we will not see the body composition changes that we are looking for, despite putting in the effort with our workouts.
Another important factor that we could be neglecting, besides how much food we are eating, is the amount of protein we are consuming throughout the day. If we're trying to get stronger and look fitter but we are not eating enough protein throughout the day, then we are limiting our body's ability to build muscle.
3. Not getting enough sleep
If we're not getting enough sleep at night, then our bodies aren't recovering properly, and not only will we be more fatigued, but it can also affect our hormones.
Studies show that sleep needs to be prioritized in order to gain and/or maintain muscle mass. The reason for this is that inadequate sleep can affect muscle growth by limiting the secretions of anabolic hormones (hormones that build muscle), and increasing the secretion amounts of catabolic hormones (hormones that break down muscle), which ultimately limits our ability to increase and/or maintain muscle mass.
Loss of sleep can also cause increases in fat mass by messing with hormones that control our hunger signals, which can cause us to consume more calories than we typically would. It can also decrease our daily movements resulting in more sedentary behavior because of overall fatigue.
The general recommendation is for adults to get 7 to 9 hours of sleep per night; however, it has been suggested that athletes may need more sleep (9-10 hours) than the average individual, to recover optimally.
4. Poor stress management
If we are stressed and we do not have healthy coping mechanisms in place, then we are more likely to stray from our normal eating and exercise patterns. For some people, these deviations from normal could be to emotionally eat and under-exercise, while others may undereat and overexercise. Everyone is different in the ways they tend to cope with stress, but none of these scenarios are helpful in seeing the healthy progress we desire.
Instead, we should find ways of dealing with our stress by identifying the cause and doing what we can to resolve the issue if possible, or at least assessing what it is we truly need in that moment to accept it. If we don't deal with the root of the problem and instead try to ignore it with unhealthy relationships with food and exercise, then we will not see progress.
When we are stressed, we should ask ourselves what it is we need in the moment – perhaps it is comfort, relaxation, entertainment, or companionship. We can then choose what activities would fulfill this requirement that are not food-related or creating an unhealthy relationship with exercise.
5. Not moving enough throughout the day
Oftentimes, we are not seeing progress because we are not moving enough throughout the day, despite getting a workout in.
Getting 10,000 steps a day is a popular recommendation that came about because studies found that, active individuals were averaging 6,000 steps/day from daily activities (without exercise) and approximately 4,000 steps from 30 mins of exercise, so public health made the recommendation of 10,000 steps as a target for people to become more physically fit.
10,000 isn't a magic number by any means, but it's easier to give people a goal rather than simply telling them to move more. For this reason, I think it's worth using 10,000 steps (or whatever number of steps is challenging, but realistic for you) as a guideline – whether it be for increased caloric expenditure or simply better health.
This is important because most individuals feel that if they are getting a workout in, they are being active enough to stay healthy and/or lose weight. But if we train for 1 hour a day, and then sit for the other 23 hours, does that really balance out?
How To Monitor If You're Making Progress Or Not
We can monitor our progress is different ways:
Bodyweight
Measurements
How clothes are fitting
Progress pictures
More strength/endurance
Changes in resting heart rate
Measuring Progress in Body Composition
Body composition progress is commonly measured by tracking weight changes on the scale; while this is a valid measure of progress, it does not always tell the whole story when it comes to body composition changes. This is because we could weigh the exact same but look completely different because of body re-composition that can occur, especially with strength training.
For this reason, I prefer monitoring changes in measurements (typically the middle of the chest, the smallest part of our waist, the widest part of our hips, and the widest part of our thigh), how we fit into our clothes, and by taking progress pictures. These measurements help us to realize changes that have occurred, even if we haven't made progress on the scale.
Measuring Progress in our Level of Fitness
We can measure progress in our fitness level by monitoring changes in how easy or difficult an exercise or activity feels, compared to how it felt previously. We can also measure progress objectively by evaluating changes in how much weight we can lift, how many reps we can do at a given weight, how fast we can run a certain distance, how far we can swim without stopping for a break, and many more.
Another measure of progress in our level of fitness are changes in our resting heart rate. This can be monitored with a fitness tracker like a FitBit or Apple Watch, or we can do it manually by laying down for at least 5 minutes and measuring our heart rate by finding our pulse and counting how many times our heart beats in one minute. A decrease in our resting heart rate is a positive indicator for an increased level of fitness.
Keeping track of changes in our body composition and our level of fitness is important, because sometimes progress is only realized by looking back at where we started.
Final Thoughts
Although we often think that progress is just made in the gym, in reality to see progress we need to be putting in effort with our nutrition, sleep, and personal life. It is important to monitor for more than one measure of progress (not just the weight on the scale), as we could be surprised at how far we have come in other aspects of our health and fitness that we hadn't realized.
Have a question about this topic?
Each week, Amanda will be sharing her fitness knowledge and experience. Now it's your turn to ask her about this week's topic. Send your questions to Amanda at parkera@canadagamescentre.ca and stay tuned for her response!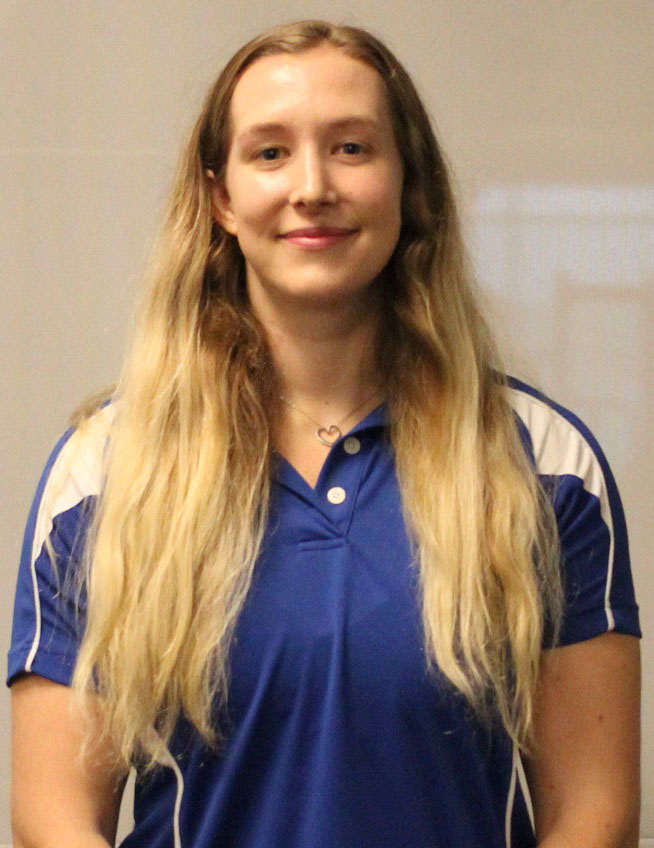 Amanda Parker, CGC Exercise Specialist since November 2019
Self-described fitness superpower: Super strength, because lifting heavy things is pretty neat!
See her profile
Ask The Trainer #1: How Much Exercise Should You Aim For Per Week?
---
---
Physical Literacy & Other Activities
When we learn to read, we start with learning our letters before words. Physical literacy starts with learning fundamental movements like jumping, running, throwing, catching and swimming. They are the building blocks towards confident and motivated participation in activity and sports, regardless of age. Below are some great resources to make moving fun for you and your family.
---
Sport For Life
Sport for Life is a movement to improve the quality of sport and physical activity in Canada, and aim to create a future in which absolutely everyone has access to quality sport and physical literacy experiences.
Sport for Life has developed a series of short videos called Physical Literacy at Home that help support parents and kids to develop physical literacy while at home and make moving fun for you and your family. https://sportforlife.ca/facing-covid-19-together/
---
Active For Life
Active For Life is the place where parents go to learn about activities for kids. Physical education leads to physical literacy, which is critical for child development. Physical literacy also gives active kids the best chance to someday compete in high-performance sport.

The Active For Life website is full of creative and simple ideas for activities you can do using household items. For example, you may be familiar with Sensory Paths – colourful decals placed along floors and walls that indicate an action to be taken. Sensory paths made a big splash in schools across Canada, but with schools on pause, why not get the kids outside and create your own sensory chalkway?
Chalk is an inexpensive toy that can offer hours of creative entertainment! The sky's the limit on what to incorporate into your own chalkways, but here are some ideas from Active for Life on different games like hopscotch and Alphabet Hop that you can create with chalk. Take a little bit from each game to make an epic chalkway with the added bonus of building physical literacy skills! Don't have chalk? Grab sticks, pool noodles or other outdoor items and create a backyard obstacle course.
---
ParticipACTION
Established in 1971, ParticipACTION has been moving Canadians for almost 50 years, but their activities and ideas are anything but outdated.
Follow them on Facebook https://www.facebook.com/ParticipACTION/ or download the ParticipACTION app for free: https://www.participaction.com/en-ca/programs/app
---
Sport NS & CSCA
Our friends at Sport Nova Scotia and Canadian Sport Centre Atlantic have teamed up to connect the sport community through a social media isolation exercise challenge called NS Active!
"Challenge rules:
1. Post videos of your favorite home exercise or physical activity. Tag 3 of your friends to try it.
2. When your friends complete your workout or skill (on film), they can keep the momentum going by choosing a new exercise and tagging three new people.
3. Use the hashtag #NSActive
4. Cheer each other on. We need positivity right now!"
---
Canadian Olympic Club
Although the 2020 Summer Olympic Games in Tokyo have been postponed, it doesn't mean you have to put your Team Canada spirit on hold too. The Canadian Olympic Club, presented by Bell, is free to join and full of all kinds of fun challenges, information, stats, and athlete profiles.
It also gives you access to the Canadian Olympic School Program which offers over 100 free resources and activity ideas for teachers (or homeschooling parents), that promote inclusive sport environments, application of the Olympic values, and encourage healthy active living.
https://vimeopro.com/sportforlife/physical-literacy-at-home
---
How Fast Can You Puzzle?
Flex those mental muscles with a CGC inspired jigsaw puzzle below. You can change the number of pieces and challenge your friends and family by sharing the links.
CGCHalifax Puzzle #1
CGCHalifax Puzzle #2

CGCHalifax Puzzle #3
CGCHalifax Puzzle #4
CGCHalifax Puzzle #5

CGCHalifax Puzzle #6

CGCHalifax Puzzle #7
CGCHalifax Puzzle #8
---
Community Health Teams
The Community Health Teams (CHT) are a great resource for health and wellness in Nova Scotia. They're currently offering free online Zoom programs on everything from being a parent during COVID-19 to making the most of your food dollar, and how to get a better night's sleep. Community Health Teams programs are available to all Nova Scotians who have a valid NS health card number. Click here to learn more: http://www.nshealth.ca/service-details/Community Health Teams
---
Halifax Public Libraries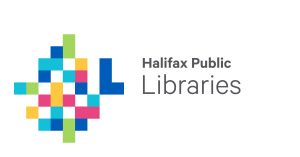 Halifax Public Libraries is providing access to great digital resources. Watch free movies, trace your ancestry, access learning tools, attend a virtual event and search a huge selection of e-books from all your favourite genres. They have also created virtual libraries for kids, teens and adults for at-home activities and ideas. If you're a resident of Nova Scotia, you can apply to get a Halifax Public Libraries card for free. Follow the link to their website for everything on offer: https://www.halifaxpubliclibraries.ca/
---
---
Mindfulness & Meditation
Mindfulness and Meditation are principles and practices that help us work with challenging situations and emotions, and mobilize our inner resources for self-awareness, insight, growth, and healing.
---
Loving-Kindness Meditation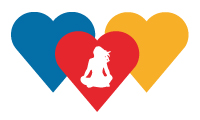 Loving-Kindness practice is a meditation that involves directing love toward yourself, other people and all living beings. It boosts self-compassion and positive emotions, and doesn't require any equipment. It can also be a part of the beginning or end of your favourite yoga practice.
May you be peaceful and at ease: https://www.viacharacter.org/resources/social-downloads/loving-kindness-meditation
---
No Right Way to Meditate, but Insight Timer Can Help
"During this time at home I have been continuing my meditation practice. I really love to use Insight Timer https://insighttimer.com. It is a free app for your phone that has guided meditations, a sleep category, even a kids category! My favourite part of this app is the timer. I can really sink into my meditation, knowing that the bell will chime when my time is up. You can even set up two timers, so if you want to know when you are halfway done or flip to the other side if you are in a restorative yoga pose. Please remember the there is no "right" way to meditate, keep practicing and you will create space in your thoughts :)"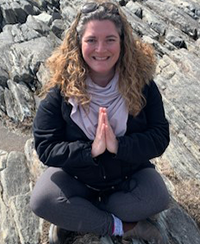 Raechelle Masuda teaches Yoga, Aqua Yoga, and Youth Yoga drop-in classes. Her self-described superpower is Compassion. See her profile.
---
Help Change Your Perspective
"Practicing gratitude is something I do with my family. Every night around the dinner table (since we are all home right now, we have family meals every night), we go around the table and say 3 good things from the day. It helps us keep a positive perspective on things and keeps us connected."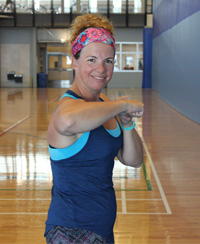 Amber Allan, CGC Fitness & Wellness Coordinator since May 2018. She also leads some of drop-in fitness classes and Mindfulness & Meditation programming. See her profile.
---
---