A healthy routine is not only good for you physically, it also helps combat feelings of stress and anxiety. It can give you a sense of normalcy and purpose without really thinking about it. Though everyone's healthy routine may look a little different, there is no shortage of activities out there to make us all feel good.
Our staff team have compiled (and will continue to add) some tips, tricks and recommendations to help you form your healthy habits. Whether it's at-home workouts, meditation exercises, activities to do with your family, or just a way to feel engaged with your CGC community, read on and find what works for you!
Physical Fitness
Physical Literacy & Other Activities
Mindfulness & Meditation
---
---
Physical Fitness
Words of Wellness With Amber
5 (Scientifically Proven) Ways to Increase Your Seasonal Joy
During the holidays, we can get wrapped up (pun intended), in the hustle and bustle and put our own wellbeing on the back burner. Below are 5 my favorite (scientifically proven) ways to increase my own happiness throughout the holiday season.
1. Give
We all know the old saying "it's better to give than to receive". Science has now actually proven that. Dunn, Aknin and Norton (2008) assessed the well-being of people who were given money. Those who were instructed to spend the money on others were happier than those who spent it on themselves. This holiday season treat a friend to coffee, or donate money or time to a charity and see your holiday happiness increase.
2. Spend money on experiences rather that things
Spend money on experiences rather that things – Giving experiences is like the gift that keeps on giving! Not only do you get the experience with your loved one, but you get the memories to cherish and usually some amazing pictures!
3. Strength your personal relationships
Research strongly suggests that our personal relationships are critical to happiness. In fact, it is difficult to find someone who is happy who does not have meaningful interpersonal relationships. Therefore, share your holiday experiences with others, even if it's a virtual call or socially distanced visit.
4. Get out in nature
The holidays can be stressful. For example, they are often associated with disruptions to our normal schedules, and increased demands on our finances and time. We recover faster from stressful events, both physically and mentally, when we are exposed to nature. Take a walk outside in a park or forest.
5. Exercise
You know I couldn't have a holiday happiness list without some exercise. Research shows that we underestimate the happiness boost we get from exercise. A brisk walk or a bit of cross-country skiing may increase your happiness more than you anticipate.
Bonus Tip: Watch Your Favorite Holiday Movie
When we watch a movie we have seen many times, the cognitive demands are quite low because we don't have to pay much attention to it. This contributes to our well-being. Join with friends and family (with in person or virtually), to watch your family favourites!
Merry Fitness and Healthy Holidays from the Canada Games Centre!
---
Let's Take It Outside
Staying within our community doesn't mean always staying inside. The benefits of being outside are astounding.
"Being outdoors in nature can be healing and beneficial for the body and mind," says Erica Price, a certified therapeutic recreational specialist at Sharp Mesa Vista Hospital. "Whether at the beach, forest or in a neighborhood park, nature offers a calming effect. And when we combine nature with physical activity, it can help fight depression and anxiety."
According to Price, being outdoors can improve your health and well-being in the following ways:
1. Lowers your blood pressure and reduces stress
Spending time walking among or simply looking at trees lowers blood pressure and reduces the stress-related hormones cortisol and adrenaline.
2. Improves mood
Researchers have found that nature simply makes us happy. Anxiety, depression, and anger are notably decreased after spending time outdoors.
3. Improves focus
Studies show that both adults and children who have difficulties focusing or controlling impulses are better able to concentrate after being outside in nature. The natural world allows our brains to take a break from all that mentally drains us, and even reduces symptoms of attention-deficit/hyperactivity disorder (ADHD).
4. Helps us heal quicker
Illness and surgery can be painful and frightening, which can increase stress and slow healing. However, researchers discovered that patients who spent time outdoors during their recovery required fewer painkillers, had fewer complications, and experienced shorter hospital stays.
5. Supports graceful aging
According to a study in the Journal of Aging and Health, adults over 70 who spent time outdoors experienced fewer sleep difficulties, complained less about aches and pains, and enjoyed improved mobility and ability to perform daily activities.
You can take your meditation practice outside as well! Meditating outdoors activates our senses, making our practice more alert and wakeful. At the same time, the usual distractions seem far away and somehow less important. Many meditators find it easier to let go of their worries and their electronic devices when they've got such a satisfying alternative: mindfully communing with nature.
Most mindfulness methods can be practiced outdoors. In addition to awareness-of-breath practice, walking meditation and focusing on sounds are great fits when you're meditating outside. With walking meditation, you'll pay attention to the contact of your feet with the ground as you mindfully advance.
Can't make it to the wilderness to meditate just now? Your balcony, backyard, or the nearest public park make great options too. Wherever you are, take your exercise and meditation outside and make nature your wellness partner.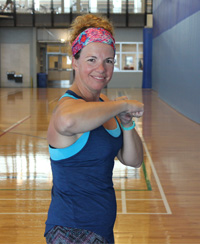 Amber Allan, Fitness & Wellness Coordinator at CGC since May 2018
Self-described fitness superpower: To help people discover their own superpower!
See her profile
---
Ask The Trainer
Ask The Trainer #1: How Much Exercise Should You Aim For Per Week?
Ask The Trainer #2: Why Am I Not Making Progress? (Five Reasons Why)
Ask The Trainer #3: How Do I Change My Eating Habits to Help See Results More Quickly?
---
---
Physical Literacy & Other Activities
When we learn to read, we start with learning our letters before words. Physical literacy starts with learning fundamental movements like jumping, running, throwing, catching and swimming. They are the building blocks towards confident and motivated participation in activity and sports, regardless of age. Below are some great resources to make moving fun for you and your family.
---
KRC Let's Move!
The Kids Run Club (KRC) was created in 2004 by Doctors Nova Scotia to inspire healthy active living. In May 2021, the Kids Run Club launched a new initiative called KRC Let's Move – a fun, simple and effective bilingual program that supports primary to Grade 6 classroom teachers in promoting movement among students, whether in the class or during at-home learning. The toolkit contains ideas for outdoor activities, the Alphabet Activity Challenge and KRC Let's Move Videos — a series of 12 five-minute movement breaks.
Videos
While designed for students, these videos are great for the young, and the young at heart, whether working or learning from home. Be transported to well-known Nova Scotia locations and cultural landmarks with moves like Halifax hugs, moose march, seaview lunges, lighthouse climb, and many more. Click below to get everyone in your household moving or challenge someone you know to try all them all today!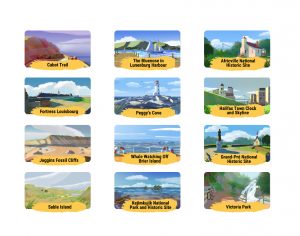 ---
ParticipACTION
Celebrating its 50th anniversary in 2021, ParticipACTION continues to be an amazing Canadian resource for physical activity at any age. Feel inspired, get moving, track your progress, and win prizes using their downloadable fitness app: https://www.participaction.com/en-ca/programs/app
They also offer a great selection of Fit Break at-home exercise videos (10-15mins each) to help you fit activity into your day: https://www.participaction.com/en-ca/content/fit-break-videos
Follow them on Facebook https://www.facebook.com/ParticipACTION/
---
Sport For Life
Sport for Life is a movement to improve the quality of sport and physical activity in Canada, and aim to create a future in which absolutely everyone has access to quality sport and physical literacy experiences.
Sport for Life has developed a series of short videos called Physical Literacy at Home that help support parents and kids to develop physical literacy while at home and make moving fun for you and your family. https://sportforlife.ca/facing-covid-19-together/
---
Active For Life
Active For Life is the place where parents go to learn about activities for kids. Physical education leads to physical literacy, which is critical for child development. Physical literacy also gives active kids the best chance to someday compete in high-performance sport.

The Active For Life website is full of creative and simple ideas for activities you can do using household items. For example, you may be familiar with Sensory Paths – colourful decals placed along floors and walls that indicate an action to be taken. Sensory paths made a big splash in schools across Canada, but with schools on pause, why not get the kids outside and create your own sensory chalkway?
Chalk is an inexpensive toy that can offer hours of creative entertainment! The sky's the limit on what to incorporate into your own chalkways, but here are some ideas from Active for Life on different games like hopscotch and Alphabet Hop that you can create with chalk. Take a little bit from each game to make an epic chalkway with the added bonus of building physical literacy skills! Don't have chalk? Grab sticks, pool noodles or other outdoor items and create a backyard obstacle course.
---
Canadian Olympic Club
The Canadian Olympic Club, presented by Bell, is free to join and full of all kinds of fun challenges, information, stats, and athlete profiles.
It also gives you access to the Canadian Olympic School Program which offers over 100 free resources and activity ideas for teachers (or homeschooling parents), that promote inclusive sport environments, application of the Olympic values, and encourage healthy active living.
https://vimeopro.com/sportforlife/physical-literacy-at-home
---
How Fast Can You Puzzle?
Flex those mental muscles with a CGC inspired jigsaw puzzle below. You can change the number of pieces and challenge your friends and family by sharing the links.
CGCHalifax Puzzle #1
CGCHalifax Puzzle #2
CGCHalifax Puzzle #3
CGCHalifax Puzzle #4
CGCHalifax Puzzle #5

CGCHalifax Puzzle #6
CGCHalifax Puzzle #7
CGCHalifax Puzzle #8 
CGCHalifax Puzzle #9
---
Halifax Public Libraries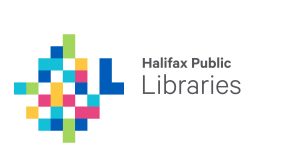 Halifax Public Libraries is providing access to great digital resources. Watch free movies, trace your ancestry, access learning tools, attend a virtual event and search a huge selection of e-books from all your favourite genres. They have also created virtual libraries for kids, teens and adults for at-home activities and ideas. If you're a resident of Nova Scotia, you can apply to get a Halifax Public Libraries card for free. Follow the link to their website for everything on offer: https://www.halifaxpubliclibraries.ca/
---
---
Mindfulness & Meditation
Mindfulness and Meditation are principles and practices that help us work with challenging situations and emotions, and mobilize our inner resources for self-awareness, insight, growth, and healing.
---
Loving-Kindness Meditation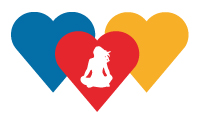 Loving-Kindness practice is a meditation that involves directing love toward yourself, other people and all living beings. It boosts self-compassion and positive emotions, and doesn't require any equipment. It can also be a part of the beginning or end of your favourite yoga practice.
May you be peaceful and at ease: https://www.viacharacter.org/resources/social-downloads/loving-kindness-meditation
---
No Right Way to Meditate, but Insight Timer Can Help
"During this time at home I have been continuing my meditation practice. I really love to use Insight Timer https://insighttimer.com. It is a free app for your phone that has guided meditations, a sleep category, even a kids category! My favourite part of this app is the timer. I can really sink into my meditation, knowing that the bell will chime when my time is up. You can even set up two timers, so if you want to know when you are halfway done or flip to the other side if you are in a restorative yoga pose. Please remember the there is no "right" way to meditate, keep practicing and you will create space in your thoughts :)"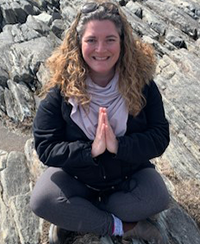 Raechelle Masuda teaches Yoga drop-in classes. Her self-described superpower is Compassion. See her profile.
---
Help Change Your Perspective
"Practicing gratitude is something I do with my family. Every night around the dinner table (since we are all home right now, we have family meals every night), we go around the table and say 3 good things from the day. It helps us keep a positive perspective on things and keeps us connected."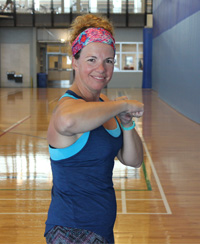 Amber Allan, CGC Fitness & Wellness Coordinator since May 2018. She also leads some drop-in fitness classes. See her profile.
---
---