Private Coaching & Training
Looking for a program to work on your swimming skills? We are offering private swim coaching for stroke development, endurance and/or aquatic fitness. Private Coaching is a great option for participants who are not ready for a Masters level swim team and want to improve their stroke efficiency.
If you have any questions about private coaching & training, please contact Emily Dunn, Aquatics Program Supervisor at dunne@canadagamescentre.ca .
Private Coach
Kevin Ross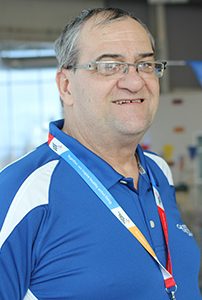 Kevin has been involved with swimming in Nova Scotia for over 40 years. He has coached Olympian and para swimmer athletes; provincial and Canada Games teams; and national teams who have competed at Para Pan Am Games and World Championships. Currently, he is a private coach for para swimmers and private lesson tri-athletes, as well as a consultant swim coach for the Cheema and Sackawa Paddling Club. He believes in learning the skills and technique before you learn to go fast!
Victoria Chandler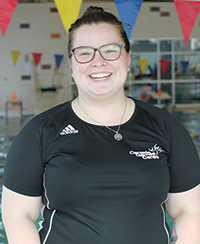 Victoria has been a swim coach since 2014, having spent time coaching with the Hyack Swim Club in BC, the Halifax Trojans, and now the Canada Games Centre Swim Academy and Masters Swim Team. She has a BSc in Kinesiology, MSc in Occupational Therapy, and is Swimming 201 trained, in addition to holding her Lifesaving Society Swim Instructor certification. Victoria knows that everyone's goals are different, and loves to help her athletes meet them and succeed!
---
Fall 2022 Program Guide Now Online!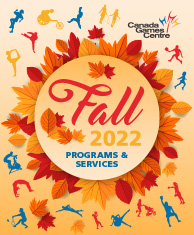 Click to view the full Fall 2022 Program Guide
Registration for fall programs remains opens until the second week of the program, provided space is available.
---