phys·i·cal lit·er·a·cy noun : Physical literacy is the motivation, confidence, physical competence, knowledge and understanding to value and take responsibility for engagement in physical activities for life.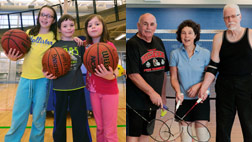 At the Canada Games Centre, we strive to provide the best programs and services possible to improve physical literacy for all – from the very young to the young at heart.
Following the Sport for Life (S4L)'s guidelines for physical literacy, we continue to add and improve programming every season.
---
Fall 2021 Program Guide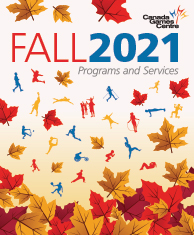 Sept. 14th Update: Please note all CGC Fall Programs scheduled to start the week of September 20th are now rescheduled to start the week of October 4th. For individuals already registered, we will contact you directly with program specific details. The Fall 2021 Program Guide has been updated to reflect the new start/end dates.
Click to view the Fall 2021 Program Guide
---