phys·i·cal lit·er·a·cy noun : Physical literacy is the motivation, confidence, physical competence, knowledge and understanding to value and take responsibility for engagement in physical activities for life.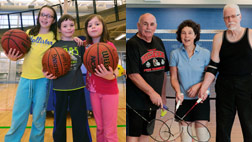 At the Canada Games Centre, we strive to provide the best programs and services possible to improve physical literacy for all – from the very young to the young at heart.
Following the Sport for Life (S4L)'s guidelines for physical literacy, we continue to add and improve programming every season.
---
2021 Summer Camps & Programs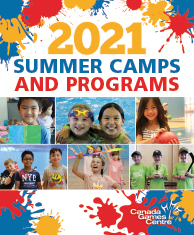 (June 14th Update) – Online Registration for Summer Camps began on May 4th and summer camp spaces are limited. Registration for summer programs, including swim lessons, will resume as follows:
Member Online & In-person | June 22nd beginning at 8am in MyRec
Non-member Online & In-person | June 24th beginning at 8am in MyRec
Thank you for your patience and understanding. We're still very much looking forward to a safe, fun and active summer!
Click to view the updated 2021 Summer Camps and Programs Guide
---