Winter 2021 Program Guide – Updated Dec. 17th
As we head into a new year, the health and safety of our members, users and staff continue to be our top priority. With that in mind, we are pushing back the start of our Winter 2021 programming season. It will now start later in January.*
Swim lessons begin on Saturday, January 23rd
Recreation and Fitness programs begin the week of January 25th
*Swim Academy (including Masters Swim Team) will resume as planned on Monday, January 4th, 2021 and continue to follow the return to sport plan set out by Swim Nova Scotia.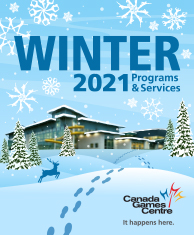 Our program guide has been updated to include the new start and end dates for each program. Anyone currently registered in Winter programs will received an email confirming the new start date of their program. Online registration continues and in-person registration will resume on Monday, December 21st.
Click to view the updated Winter 2021 Program Guide
---
phys·i·cal lit·er·a·cy noun : Physical literacy is the motivation, confidence, physical competence, knowledge and understanding to value and take responsibility for engagement in physical activities for life.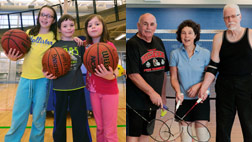 At the Canada Games Centre, we strive to provide the best programs and services possible to improve physical literacy for all – from the very young to the young at heart.
Following the Sport for Life (S4L)'s guidelines for physical literacy, we continue to add and improve programming every season.
---