Lead. Teach. Save. We have courses to teach you first aid, lifesaving skills and much more. Whether you are interested in becoming a lifeguard, a swim instructor or just learning to become a better leader, these courses will help you develop strong leadership skills that will last a lifetime.
Leadership Training we offer based on the Lifesaving Society's programs:
Bronze Star
Bronze Medallion
Bronze Cross & Assistant Instructor
Swim for Life Assistant Instructor & Lifesaving Instructor
National Lifeguard Service & Standard First Aid
Please see our program guide(s) below for enrollment information, dates and times.
---
Spring 2019 Program Guide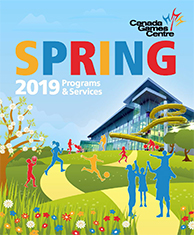 SPRING REGISTRATION DATES

MEMBERS
Online | February 19th, beginning at 8:00am
In-person | February 21st, beginning at 8:00am
NON-MEMBERS
Online | February 26th, beginning at 8:00am
In-person | March 5th, beginning at 8:00am
Click to view the SPRING 2019 Program Guide
---
Winter 2019 Program Guide
Winter Registration remains open until the second sessions begin.  
Click to view the WINTER 2019 Program Guide
---