Lifesaving Society Leadership Training
We offer the following leadership programs:
Lifesaving Society Bronze Star
Lifesaving Society Bronze Medallion
Lifesaving Society Bronze Cross & Standard First Aid
Lifesaving Society National Lifeguard & Oxygen
Lifesaving Society Swim For Life Instructor (SFL)
Lifesaving Society Lifesaving Instructor (LSI)
---
2021 Summer Camps & Programs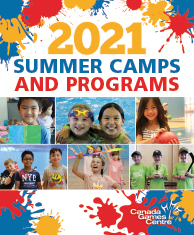 (June 14th Update) – Online Registration for Summer Camps began on May 4th and summer camp spaces are limited. Registration for summer programs, including swim lessons, will resume as follows:
Member Online & In-person | June 22nd beginning at 8am in MyRec
Non-member Online & In-person | June 24th beginning at 8am in MyRec
Thank you for your patience and understanding. We're still very much looking forward to a safe, fun and active summer!
Click to view the updated 2021 Summer Camps and Programs Guide