Lifesaving Society Leadership Training
We offer the following leadership programs:
Lifesaving Society Bronze Star
Lifesaving Society Bronze Medallion
Lifesaving Society Bronze Cross & Standard First Aid
Lifesaving Society National Lifeguard & Oxygen
Lifesaving Society Swim For Life Instructor (SFL)
Lifesaving Society Lifesaving Instructor (LSI)
---
2021 Summer Camps & Programs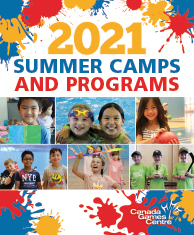 (April 30th Update) – With the current closure of the CGC as directed by Public Health to rec facilities, we are making adjustments to our Summer Camps & Programs Registration.
Summer Camps Registration: 
Member Online | May 4th beginning at 8am in MyRec
Non-member Online | May 11th beginning at 8am in MyRec
While we are unable to help you in-person, if you require assistance or have any questions about Summer Camps and/or registering online, our Customer Service Desk is available by phone at 902.490.2400 ext. 7 from Monday–Friday 8am-4:30pm; Saturday & Sunday 8am-1pm.
Registration for all other Summer Recreation, Fitness and Aquatics Programs:
Postponed: Registration for summer programs, including swim lessons, will be rescheduled to a later date. An update on registration for these programs will be provided later in May, pending the latest information from Public Health regarding restrictions moving forward.
Thank you for your patience and understanding. We're still very much looking forward to a safe, fun and active summer!
Click to view the full 2021 Summer Camps and Programs Guide
---
Spring 2021 Programs
(April 22nd Update) – For any rentals and programs affected by the closure, including our After School Program and Swim Academy, we will be contacting registrants directly regarding credits/refunds/rescheduling.