CGC Closed | Tentatively Reopening December 17th, 2020
Public Health extends restrictions another week
December 7, 2020
---
Public Health has announced an extension of current restrictions for an additional week (Press Release), to continue to help control the second wave of COVID-19 in Nova Scotia.
The CGC will now tentatively reopen on December 17th, 2020.
Here's what you need to know:
Activity Bookings: All bookings, including advanced booking, will remain unavailable until we have a confirmed reopening date.
Membership: Membership payments will remain on hold. Bi-weekly payments will not be processed, and all pre-paid memberships (Annual, 6-Month, 1-Month) and 10 Punch Passes will receive an extension on their membership expiry dates for the duration of this COVID-19 related closure.
Rentals & Programs: For any rentals or programs affected by the closure extension, including our After School Program, we will be contacting registrants directly regarding credits/refunds/rescheduling.
Winter 2021 Program Registration: Registration remains online only at this time and open to both members and non-members. While we are unable to help you in-person during the closure, our Customer Service Desk is available by phone at 902.490.2400 ext. 7 from Monday–Friday 8am-4:30pm.
Thank you for your continued support and understanding as we do our part to reduce the spread of Covid-19. Even if we have to wait a little bit longer to see you in-person, we're still excited to see you again soon!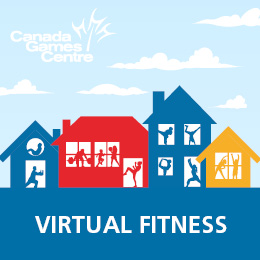 Virtual Fitness
While our Drop-In Fitness Classes are on pause, we're offering a selection of virtual fitness classes to keep you moving at home. 
Classes are designed for all levels and do not require equipment. Click here for the schedule and links.
Virtual Whiteboard
Typically if you were walking into the CGC, you would be greeted just after the gates by a whiteboard with a motivational quote curated by our amazing Customer Service staff. In light of the closure, we're bringing the virtual whiteboard to you! Visit our Facebook page for your daily dose of motivation and food for thought.