Record Breaking Summer Results
CGCSA finishes a strong season of competing.
August 31, 2018
---
What a summer for the CGC Swim Academy!
Team spirit, hard work, record setting, friendships and fun all describe the CGC Swim Academy's summer season. To wrap up this exciting season, CGCSA competed at Provincials in Bedford on the weekend of August 17th-19th, where they took 5th place overall with a record high of 2,168 points and 2nd place in the Small Team category!
Also from these results, we had 3 swimmers qualify for Nova Scotia All-Stars Team:
Keilen Bellis (Boys 13-14)
Senali Jayawarna (Girls 10&U)
Neil Wang (Boys 10&U)
Special mention goes out to Keilen Bellis and Nathan Mendel. Keilen broke 4 Provincial Records in Boys 13-14 – 100m Butterfly (1:07.26), 50m Breaststroke (33.78), 100m Breaststroke (1:14.52), and 200m Individual Medley (2:33.34). He also tied for the High Point Male award with 250 points. Meanwhile, Nathan was awarded the title of Assistant Coach of the Year (which was fully supported by Head Coach Lauren Ching and Coach Mallory Newman).
Congratulations to all the summer swimmers, coaches and parents on such a fantastic season!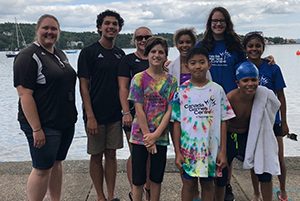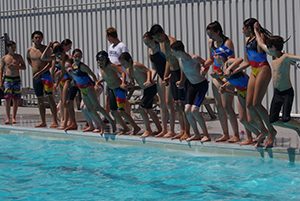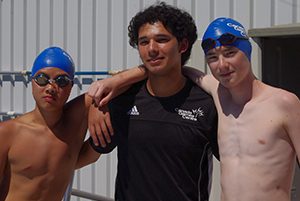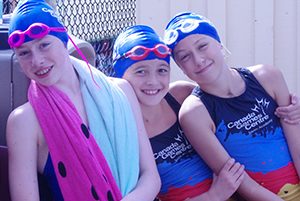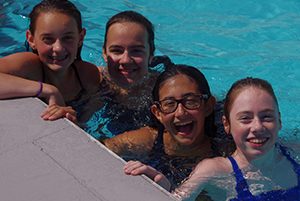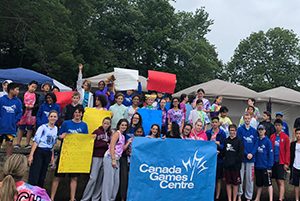 ---
2018 Canadian Surf Lifesaving Championships
From August 24th to 26th, the 2018 Canadian Surf Lifesaving Championships took place in Lac-Simon, Quebec. Athletes from across the country and Nova Scotia had the opportunity to show off their Lifesaving skills in beach flags, board rescue, surf swim, and the ironman event of Lifesaving Oceanman/woman. Team Nova Scotia inculded CGC Aquatics staff Scott Day, Olivier Blais, Conor Edwards, Chelsea Beaulieu and Gabriel Quenneville. Our Aquatics Operations Coordinator Chris Hanlon was the coach for this team. Results included Olivier Blais' 2nd place finish in Mens 15-18 90m Beach Relay and Gabriel Quenneville's 2nd place finish in Mens Open 2k Run and 2nd place in Mens Open Board Rescue. Way to go!
Follow these links to see the 2018 results and overall club scores.