Getting to know Hannah Vaughan
CSCA Athlete, Canoe-Kayak-Sprint
February 17, 2017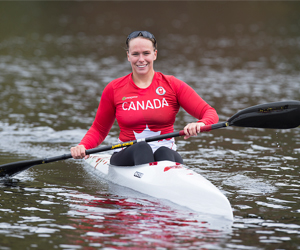 ---
Local Dartmouth and Canadian Sports Centre Atlantic (CSCA) athlete Hannah Vaughan started her paddling career at the age of 4 at the Banook Canoe Club. Growing up around water, Hannah took to paddling and swimming at an early age, eventually choosing sprint kayak as her focus. Her long-time Olympic dream led her to chose paddling over swimming – a decision made when she had to choose between her two sports Nova Scotia's 2005 Canada Games team.
Now an RBC Olympian and Canada Games alumnus, Hannah is a proud member of the Canadian National Kayak team. She is also a Pan American Games gold medalist, World Cup medalist, and multi-time national champion! In 2013, she achieved her best World Championship finish with 6th place in women's K4 500m.
Hannah went to the 2005 and 2009 Canada Summer Games winning a total of seven medals for Nova Scotia including five golds. She says her Canada Games experiences prepared her for international competition. Hannah is proud of her accomplishments as a member of Team Nova Scotia.
We're excited to welcome her as a special guest to the Canada Games Flag Relay celebrations on Thursday, February 23rd at 4pm.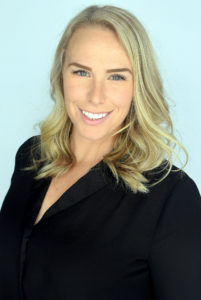 Notable International Results
ICF World Championships: 2014 – 10th (K-4 500m); 2013 – 6th (K-4 500m)
Pan American Championships: 2009 – SILVER (K-4 500m), GOLD (K-2 200m), GOLD (K-2 1000m), SILVER (K-4 200m)
Congratulations Hannah on all of your achievements!