Fast & Female Champ Chat
Girls in Sports are Empowered for Life
September 22, 2017

---

On Sunday, September 17th, we proudly hosted 110 girls from ages 8-18 for the Fast & Female Champ Chat in Halifax, in partnership with Fuelling Women Champions. This inspiring morning of empowerment through sports, started with Fast & Female Ambassador introductions and a group warm-up before jumping into a 7 station physical activity circuit. Each station was led by an Ambassador and included fun sports specific training for snowboarding, pole vaulting, sailing and more, as well as a goal setting session. After a chocolate milk break to refuel, the girls participated in an inspirational chat with the Ambassadors before finishing off the day with one large yoga class led by CGC instructors Dennette and Jennifer.

Some of the inspirational Fast & Female Ambassadors (l-r): Hannah Vaughan – Sprint Kayak (2015 Pan Am Games Champion), Hannah MacIntosh – Sprint Canoe (Jr Worlds medalist, U23 Worlds team), Jennifer Jones – Curler (2014 Sochi Olympics), Heather Hamilton – Pole Vault athlete, Alexa Irvin – Sprint Kayak (U23 Worlds team), Kimiko Willgress – Snowboard, Ellie Black – (2016 Rio Olympics), Erin Rafuse – Sailing (2016 Rio Olympics), Genny Orton – Sprint Kayak (2016 Rio Olympics) and Alanna Bray Lougheed – Sprint Kayak (Sr Worlds Team). Missing from photo: Una Lounder – Kayak, Tina Wilkinson – Halifax Xplosion Football Team and Jill D'Alessio – Sprint Kayak (2004 Athens Olympics).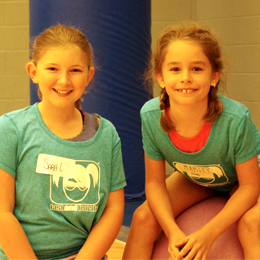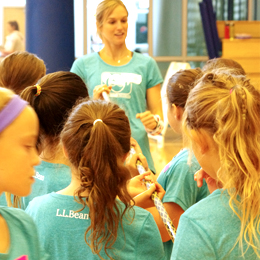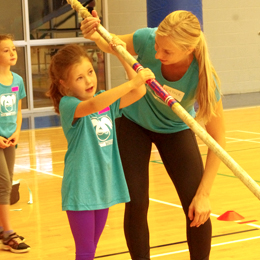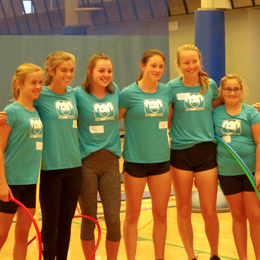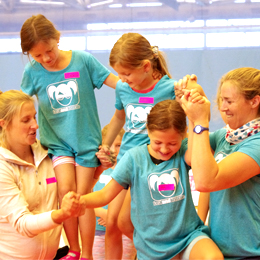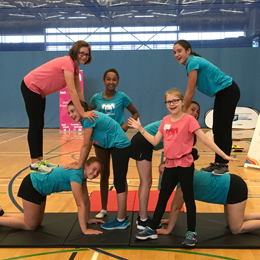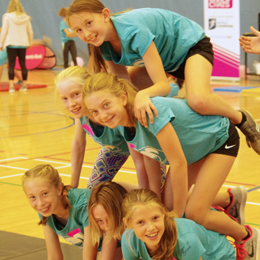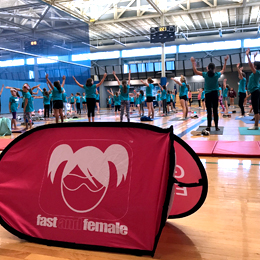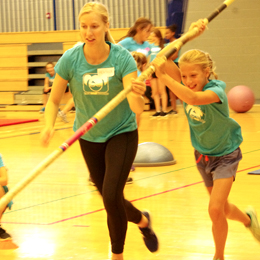 For more photos of the event, visit the Fast & Female Facebook page or grab your favourite photos from Snap'd Halifax.
Girls quit sports at 6x the rate of boys in their early teens which means they are missing out on all the benefits of sport participation. To change that, Fast and Female Champ Chat was launched in 2005 by Canadian cross country skier and Olympic gold medalist Chandra Crawford. Their mission is to keep girls healthy, happy, and active in sports through their teens. To learn more, visit www.fastandfemale.com.