Engage Mainland North – New Joint Emergency Management (JEM) district
January 30, 2017 | 6:00 pm – 8:00 pm
---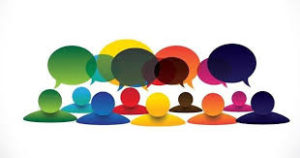 Engage Mainland North in association with Halifax Regional Municipality's Emergency Management Operations is looking to partner with community organizations, associations and residents in Clayton Park, Fairview and surrounding areas to form a new Joint Emergency Management (JEM) district.
What is JEM
Joint Emergency Management (JEM) is a concept developed by the Halifax Regional Municipality's Emergency Management Office (EMO), to allow community organizations to prepare for, and respond quickly to, a wide range of emergencies. JEM teams are the community volunteers of EMO. In times of crisis, EMO may activate JEM Support Centres (JSC) to coordinate response with humanitarian agencies already engaged in the JEM coverage area.  These centres are a facility where trained individuals can meet to provide local input to the Emergency Operations Centre, located in Dartmouth.
Why
Neighbours helping neighbours
In the critical hours following a crisis situation, while local and provincial response agencies are dealing with the immediate and urgent needs of the municipality, residents in affected communities need to be prepared to help themselves and to assist their neighbours, who may have been seriously impacted by the event. We need volunteers from our communities to join together and form a JEM so we are proactively prepared to deal with an emergency.
When
The initial planning meeting is scheduled for Monday, January 30, 2017 from 6-8 pm, location TBA.
How
Pre-registration is preferred but not necessary. Send an email with your name and contact information to engagemainlandnorth@gmail.com. You will receive a confirmation email. Or, feel free to join us the night of the event.
For more information visit https://www.halifax.ca/emo/jems.php
Kate Sullivan, Chair
Engage Mainland North
Barry Manuel, EMO Coordinator
Halifax Regional Municipality