CGC Member Appreciation Day – September 17th
September 17, 2019 | 11:00 am – 6:00 pm
Canada Games Centre, 26 Thomas Raddall Drive, Halifax
---
We Love Our Members!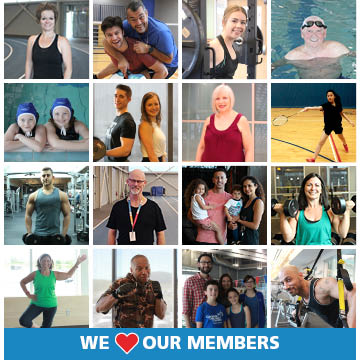 We want to celebrate and thank our members for helping create an active, vibrant community at the CGC! Join us for a fun-filled BBQ & Ice Cream social on September 17th, 2019 from 11am-6pm.
We also have some Fitness Demos to help keep you active throughout the day!
11:45am-12:15pm | Functional Pilates with Candice
5:15pm-5:45pm | Women's Self Defence with Amber
TRY IT – BATTING CAGE! Stop by the Field House Desk from 2:30pm to 6pm and staff will take you up to try a few swings in our Batting Cage.
For our member appreciation event, we'll also be drawing from a selection of exciting prizes including a one year CGC membership, Fitbit, gift cards and more! From September 3rd-17th, annual members can see our Customer Service team to provide a business card or fill out a ballot to be entered for a chance to win.*
Thank you for your dedication to health active living!
*One entry per person only please. 
Thank you to all our members who joined us on September 17th!
A special shout-out to the day's prize winners: Beth B., Helen P., Margaret B., Paul G., Joseph L., Jo-Ann H., Jeanne J., Katie O., Russel G., Gurinder D., Adam D., Justin J., Elayne K., Stefan K., Jordan A., and Linda W.