What better way to join in on the Olympic action than to cheer for our athletes! The Go Canada Lounge will be open from Friday, August 5th to Sunday, September 18th, 2016. Members and guests are encouraged to wear red and white in this shared space as we support, celebrate and cheer on Team Canada during the 2016 Summer Olympics and Paralympics in Rio. 
The Go Canada Lounge is a partnership between the Canada Games Centre and RBC: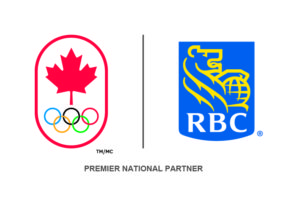 Go Canada Lounge features:
Comfy seating with two 65″ TVs with Bell FibreOp TV streaming coverage of the games
Display of Team Canada profiles for athletes competing in Rio
Message board where you can write good luck messages to Team Canada
Who are you cheering for? What's your favourite Olympic sport? Help us decorate with Rio birds by sharing your faves!
Special Events
We had a great day of fun and Olympic drills with the RBC team and RBC Olympian Jillian Saulnier, Member of the Canadian National Women's Hockey Team and World Championship silver medalist in women's hockey on August 15th & 16th. Here's the fun we captured with our summer camp kids. Thank you Jillian & RBC!





There's still lots of cheering left to do! Stop by to write good luck messages to Team Canada and watch them in action.


View the full Rio Olympics 2016 schedule and Paralympics schedule.
GO CANADA GO!