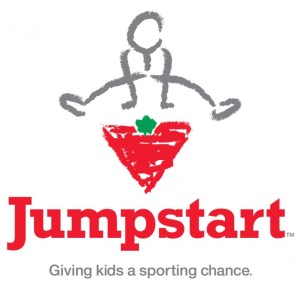 About Jumpstart
This program helps financially disadvantaged kids get involved in organized sport and recreation by covering registration costs.
The goal of this program is to help those children that would not be able to participate in a physical activity without the assistance of the Canadian Tire Jumpstart program.
Who can apply?
Parents/Guardians can apply for children aged 4 to 18. The program is open to individual children, not groups or teams. Funding is available for multiple children within the same family.
What activity does the program support?
Funding is available for all Canada Games Centre registered programs. View the latest Program Guide.
What do the funds cover?
There are four funding allocation sessions: Fall (Sept-Dec), Winter (Dec-April) Spring (May-June), and Summer (July-Aug).
A completed application form is required for each child per session; children may apply for successive sessions.
Is the application confidential?
Confidentiality of all applicants and recipients will be protected.
Additional information
Please limit applications to one per child, per session. An endorsement letter is required to determine eligibility.
How to apply
Please mail completed application form(s) to:
Canada Games Centre
26 Thomas Raddall Drive
Halifax, NS, B3S 0E2
Or drop by in-person.
Please address your envelope:
"Canada Games Centre Jumpstart Application"